The chapels
The nine chapels: religious heritage of Samoëns
Discovering the nine chapels in the municipality of Samoëns is an invitation to travel through the centuries-long history of the Alps and the know-how of Septimontan. The majority of them were built in the seventeenth century. However, there are two exceptions.
The oldest, the Bérouze chapel dates from the fifteenth century. The most recent, that of the Allamands, dates from the nineteenth. They are scattered throughout the September territory. The spherical bell towers, of baroque influence, appear in the curves of the paths and remind the hikers of today of the patient work of the artisans of yore. They also evoke a human history from the Savoy. For example, some of these religious buildings were built on the initiative of individuals, such as Pierre Vaisy. He was responsable for the construction of the Vercland Chapel in 1626 on a common ground.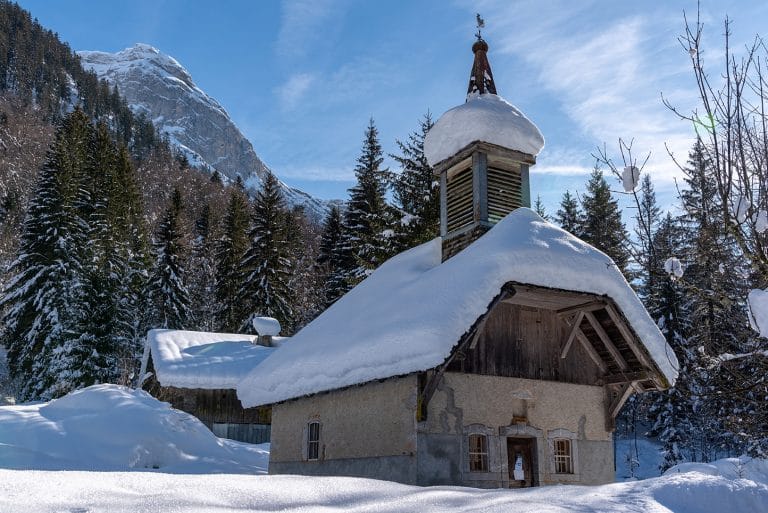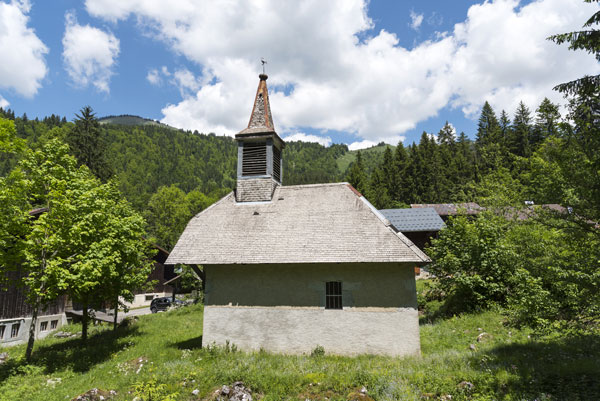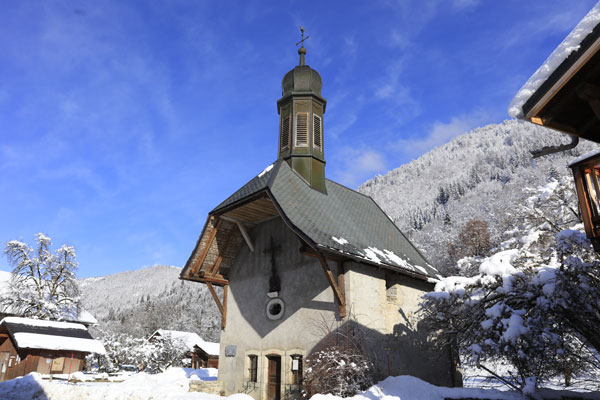 Visit and go through five centuries of Samoëns history
The Bérouze Chapel was first built in 1468 on the Col de Couz and then destroyed in 1476 during the invasion of Faucigny by Swiss troops. The current one was built on the site of Bérouze in 1481, it was restored again in 1660. The Chapel of Les Allamands date from the nineteenth century. Special feature: it is the inhabitants of the hamlet, the Allamands who built it between 1829 and 1834. You can see the oratory in the area. Built by Abbé Charpin, it houses a virgin.
So to discover this entire chapel, it is also a glimpse of many oratories and other cultural buildings that email the landscape of the hamlets in the heart of the Haute-Savoie, in the area of ​​the Grand Massif. Today there is a circuit of discovery of those nine chapels. They are all accessible from the road except the castle, hidden in the botanical garden of La Jaÿsinia. The chapel owes its name to the old castle. Its construction was carried out in 1687 in the outbuildings of the ancient feudal castle of Samoëns. The ruins of the latter are still visible.